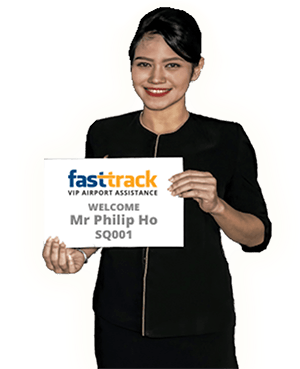 Fast Track in Thailand Airports
Thailand is known as the "Land of Smiles" but their airport procedures and shortage of professional staff can result in long delays at peak times. If speed and efficiency are paramount, our Fast Track services can get you through Thailand airports in the fastest possible time.
Fast Track can speed you through special lines at check-in, security, immigration and customs at all major international airports in Thailand. We offer Meet and Assist, Fast Track immigration, language assistance, VIP lounges, Visa on Arrival assistance and chauffeur-driven cars at all the following Thai airports:
Bangkok Suvarnabhumi International airport (BKK)
Chiang Mai (CNX)
Koh Samui (USM)
Phuket (HKT)
Krabi (KBV)
Bangkok Don Mueang (DMK) (limited services due to local restrictions)
VIP Meet and Assist in Thailand
We have over 10 years' experience in providing professional Fast Track airport assistance at Thai airports. Whether you are arriving or departing from Thailand on business or pleasure, our VIP Fast Track services smooth the way through the necessary checks in the fastest possible time. We provide professional uniformed greeters at both domestic and international terminals to ensure that your Thai airport experience is first class, from kerbside to airbridge and vice versa.
Every client is individual and we make sure that our Meet and Assist service is tailored exactly to your requirements.
If you need help carrying bags, we can organise porters
If you have mobility issues, we will arrange an electric buggy or wheelchair
If you need a meal or a private lounge, we'll make sure you get the best
If you need privacy and security, we have the contacts and clearance to Fast Track you through the airport
If you need a driver and car, we have our own chauffeurs who will liaise with your airport greeter to ensure the smoothest transition between road and air
We look forward to assisting you in any way we can with our comprehensive Fast Track immigration and security services whenever you visit Thailand.