Bangkok Fast Track
Suvarnabhumi Airport
Fast Track in Bangkok Suvarnabhumi BKK & in Phuket HKT, Samui USM, Krabi KBI & Chiang Mai CNX.
CHECK PRICE
BOOK NOW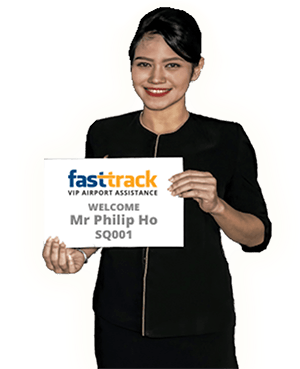 Airport Assistance by Bangkok Fast Track | Meet & Assist help for all arrivals and connections
Bangkok is one of the busiest airports in the Asia Pacific. Booking a Fast Track Meet and Assist Service will make passing through the Thailand airports fast and easy.  Our local greeters will bypass the long lines and ensure a quick arrival, a smooth departure, or a successful connection.
Fast Track's service in Thai Airports is a service that is usually reserved for premium cabin travellers. It includes an airside greeting at the airbridge, and fast-tracking through border control.  Our reservation team will help you book the exact service you need.
Fast Track Meet and Assist in Bangkok Suvarnabhumi and 5 other Thai international airports.....
On arrival Bangkok Fast Track's English speaking greeters will meet you near the air bridge. They will assist you through any passport or visa control, and escort you to the baggage and customs area. They will help find your driver.
On departure, they may contact your driver, will assist you through check-in and immigration, and in Suvarnabhumi will take you to your airline lounge or the boarding gate.
For connections at Suvarnabhumi, the greeter will meet you near the air bridge and will guide and escort you through the arrival, departure and transfer processes needed for your connection, right through to your airline lounge or the gate.
For more than 10 years our Airport Assistance and Booking Team has assisted thousands of travellers pass smoothly through busy airports. Before you book, Fast Track's tools and expert staff will help you understand and choose the exact service you need at the lowest possible cost.
Fast Track services are available to any traveler, on any airline, and in any cabin class, and in all major airports around Asia, the Middle East & Africa.
In Thailand we serve the airports of BKK, DNK, KBI, USM, CNX and HKT.  We offer travelers VIP meet & greet concierge assistance in each of those airports' international and domestic terminals.
Suvarnabhumi Airport (IATA Code BKK) is Bangkok's main and busiest airport. Covering 3,240 hectares (8,000 acres) this extensive airport is one of the largest in Southeast Asia. It opened in September 2006 and at the time was the largest passenger terminal ever constructed. Suvarnabhumi Airport is pronounced "sue-wahn-ah-poom" and the word in Sanskrit means "land of gold".
Suvarnabhumi Airport is located 16 miles (25km) east of downtown Bangkok and our Meet and Assist Fast Track Services can include a chauffeur-driven car to ensure the journey is as fast and smooth as possible. The terminal has seven concourses, A to G, which our professional Greeters will help you navigate through in the shortest possible time. Altogether, the airport processed 60.8 million passengers in 2017, making it the 20th busiest airport in the world.
The terminal has 270 retail shops and many restaurants and coffee shops. It offers a full range of services including Spa and Massage, Medical Care, Prayer Rooms, VAT Refund Desk for Tourists, Smoking Areas, Pharmacies, Book and Magazine Kiosks, Currency Exchange and free Wi-Fi Hotspots (look for the WLAN logo). We can arrange VIP lounge access for you as part of our Fast Track Airport Service.
Suvarnabhumi Airport is a hub for Thai Airways, Thai Smile and Bangkok Airways. It also serves most major airlines including Air China, British Airways, Cathay Pacific, China Eastern, Emirates, Japan Airlines, KLM and Thai Vietjet Air. It has two parallel runways and two taxiways which can handle up to 76 flights per hour.
Some interesting facts about Suvarnabhumi Airport include it having the tallest free-standing control tower in the world at 434 feet (132m). It is also the world's most popular airport for Instagram photos.
Don Mueang airport (the other Bangkok airport IATA code DMK) is also served with a fast track arrival or departure service helping avoid the sometimes long lines at immigration.  Don Meuang is home to Air Asia and other low cost, point-to-point carriers, meaning that Air Asia passengers can also enjoy a fast track service now. Service may be possible – please ask.